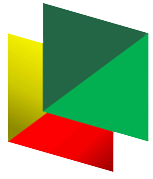 ATTENTION: THE VERIFICATION IS NOT ACTIVE BEFORE 5TH DECEMBER 2022 AND WILL NOT WORK BEFORE THAT DATE.
Dear Sir/Ma
NNPC//NUPRC/NMDPRA 2022 verification exercise for all retirees has been scheduled for December 5, 2022 – February 28, 2023.
This is a self-verification through facial recognition
PROCESS OF VERIFICATION THROUGH FACIAL RECOGNITION
Visit NPFL website and click on the link or go to google play store to download the NPFL verification APP.
Enter your PENSIONER ID NO.
Click PROCEED
Click on PERFORM VERIFICATION and your front Camera will come up.
Ensure your face is centred within the frame of your Camera and click OK
You will get instant NOTIFICATION on the success of your verification.
FOR ENQUIRES/ GUIDANCE
Please call or WhatsApp: 09062441686 or 09062441687.
Thank You.
NPFL Management.
Please click on the link below to begin your verification: